Lake Tahoe Swimming Truckee Swimming Sponsors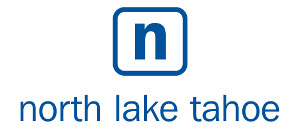 The Lake Tahoe North Shore is a stunning 180 degree panorama calling more than romantics and outdoor enthusiasts. Scientists journey to this place to understand its incredible blueness and ensure that it remains an icon of pure alpine perfection. Whether your trip to North Lake Tahoe is about academic study, or simply with the hope of taking a few well-deserved days to enjoy the radiant light, we recommend exploring our towns and reveling in the multiple variations of fun found only in North Lake Tahoe.
Humango™ is a unique platform designed to improve athletic motivation and performance.  It offers truly custom-made training plans that through the power of AI adapt each day to unleash your best athletic self. Whether you're an elite athlete or training for your first race, Humango™ will help you train more efficiently than ever before.
Even better, it will make regular exercise fun again.
Official Hydration Parter for Tahoe Swimming and Sierra Open Water
MAGNAK- A physician developed magnesium-rich electrolyte mix for hydration, so you can hit more PRs! MAGNAK replaces magnesium, sodium and potassium, all three electrolytes lost in endurance training in a naturally flavored, preservative-free hydration mix.  TRAIN LONGER and RECOVER FASTER without soreness or cramps with MAGNAK!
We welcome RUDY Project as our official Eyewear and Helmet Partner. Please take advantage of your 25% off sunglasses and other accessories and 10% off helmets.