Alpine Fresh Water Swim

Truckee Donner Lake Open Water Swim
Sunday July 23, 2023
Welcome to the Alpine Fresh Water Swim. Held in Donner Lake a beautiful clean and clear Alpine lake in Truckee CA.
The Town of Truckee is a unique mountain town with many fun and rewarding experiences.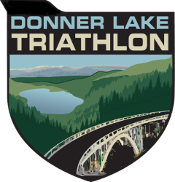 The Alpine Fresh Water Swim takes place concurrently with the Donner Lake Triathlon. Click here or on the logo for information on the DLT where you could also participate in a Triathlon, Aquabike, and have the kids enter in the DLT Kids Triathlon.
Note, formally named the Truckee Open Water Swim, Truckee Swim and Swim Truckee.
A big thank you to our sponsors and partners!