Lake Tahoe Swimming Truckee Swimming Sponsors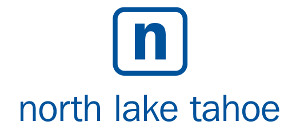 The Lake Tahoe North Shore is a stunning 180 degree panorama calling more than romantics and outdoor enthusiasts. Scientists journey to this place to understand its incredible blueness and ensure that it remains an icon of pure alpine perfection. Whether your trip to North Lake Tahoe is about academic study, or simply with the hope of taking a few well-deserved days to enjoy the radiant light, we recommend exploring our towns and reveling in the multiple variations of fun found only in North Lake Tahoe.
Sierra Open Water Swimming welcomes Synergy as our Official Wetsuit and Swimming Gear provider. Check out their lineup of wetsuits and other swimming gear. Use the code RFB9MMB312 for a 20% discount!
Sierra Open Water Swimming welcomes Lagunitas Brewing Company
The Lagunitas Brewing Co. was not so much an act of ordinary 'foundling' as it was willed into being by the unspoken desire of supportive beer-lovers in Northern California after which they continued to nurture their creation and urged us forward to fulfill the unifying needs of that same beer-loving diaspora from coast to coast and beyond. It is good to have friends!

Tahoe Truckee Swimming welcomes Tiger Balm.
Recover from pain faster
with Tiger Balm 
Whether you're a world-class athlete or just a weekend warrior, you can trust
Tiger Balm for proven, pill-free pain relief. Made from a blend of herbal ingredients, it's the safe, smart way to beat pain at its own game.
Yes, we make protein bars. But really, we're in the egg business, and the date business, and the nut business. You get the idea. We keep things simple so the core ingredients are everything. We take a hands-on approach to ensure each and every product we put our name on lives up to our high standards for taste, quality, and nutrition.